Welcome To Our InterMountain Christian Singles Page!
Click here to view the Christian Singles site of Shana Schutte.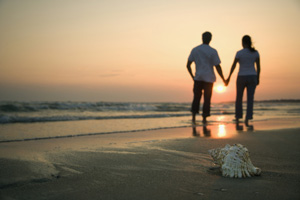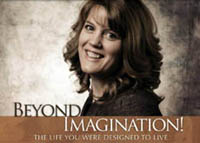 Click here to view the Christian Singles site of Shana Schutte.
SINGLE LISTINGS
Tall, slender, 58yr young, lovely inside & out lady wants 2 to meet men 55+ for conversation, laughter, & outdoor activities. Possible commitment. I'm energetic, intelligent, fun loving, never bored, interested in many things, a kid at heart. I delight in GOD, his word, his faithfulness, his plan. I'm creative. Like art galleries, photography, live theatre, designing my yard. Love the outdoors- fishing, hiking, swimming, camping, golf, travel, and exploring. Can we learn to fly fish together? Carry a canoe into a high mountain lake & paddle around for hours? I value honesty, integrity, simple times you can't put a price on and a sense of humor. I know what's important in life & am interested in your heart & soul. Never thought I would do this but it's hard to meet like minded men my age. There is still so much living to do. Life is glorious-want to share. Lets get 2 know each other slowly. Write me: watchthesunsetwithme@gmail.com
All participating singles must be 18 years or older (legal age within your state), you and your church must be in agreement with our Statement of Faith and trust in JESUS as your personal SAVIOR. Click here for our Statement of Faith.

Christian Singles listings (200 word maximum) in our online edition are FREE to current home or business subscribers of the InterMountain Christian Newspaper (E-subscriptions do not qualify), click here to subscribe. To be listed in our printed paper, there is a $5 per line (30 characters per line) cost.
For paid subscribers to our newspaper, we offer a FREE listing of your Christian single events (i.e. Bible study groups, sports activities, concerts, seminars, etc - these events can be posted by using our online event submission form: To submit your Christian event or resource, click here.
(No pictures, names or phone numbers will be allowed on this Singles site - all information submitted must be verified.)
Please submit the following information in your application to be listed in our 'InterMountain Christian Singles':
1. Your name (will not be posted)
2. Your age
3. Your city and state of residence
4. A statement of you and/or your church being in agreement with our Statement of Faith.
5. The name and phone number of your Pastor for reference (will call for reference but will not be posted).
6. E-mail address and/or mailing address (state your preference of address to be posted in your listing).
7. Phone number (will not be posted)
To submit your Christian Singles Listing, click here and place 'Christian Singles' in the heading of your E-mail, call or mail your information to:
Intermountain Christian News, Inc.
2309 N. Mountain View Drive, Suite 220
P.O. Box 1829
Boise, ID 83701-1829
(208) 703-8688
E-Mail: imcnews@afo.net
Treasure Valley Christian News, Inc. d.b.a. Intermountain Christian News